Karl Ginter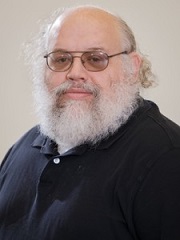 Karl Ginter
Advisor, serial entrepreneur, mentor to early stage companies.
---
Contact:
Forty+ year career in various computing environments (software, network, telecommunications, embedded computing systems, computer security and cryptography, and medical devices). Areas of expertise include product innovation, basic and applied research in technical areas, intellectual property development, and business model development. Highlights include Chief Scientist for a technical company from early stage that went public, running a consulting practice of approximately 30 people, and being an inventor on many issued patents (approximately 100 issued in the US so far) in technology fields of digital rights management, secure computing, distributed network management, alternative locomotive power, and several other technologies.
Mentor to numerous local startups and I-Corps teams, focusing on business models and customer discovery.
Office Hours: Fri 11a - 2p